BVAA Future Leaders Programme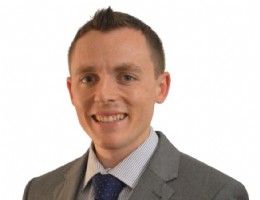 For the last year, BVAA has been running a pilot programme entitled 'Future Leaders' and – with a second call for participants now open - BVAA want to appraise members of this fantastic free service!
Background
The World has changed, and it's time for industry to catch up!
Most sectors of industry have contracted, at least in terms of head count, and there are a whole set of new career possibilities out there to tempt our younger people.
In addition, we've changed substantially the way in which new employees come to the jobs market, and what skills and capabilities they present with at the employer's door.
Swathes of apprentices are no longer commonplace in most engineering-based companies, and the flawed method of awaiting the cream to eventually rise to the top is a luxury most companies cannot afford – so what to do?
BVAA recognised this problem, and last year set about doing something about it.
The Challenge
With the exception of a short-lived course many years ago, there has been no formal UK 'qualification' for valve professionals. Even the short courses are time-based, not typically competence-based, and usually product-specific. In short, the industry is not well served by external educational bodies.
The traditional route therefore has been for apprentices, college or university graduates to be recruited, and the valve element of their education and experience then occurred in the workplace, i.e. to 'grow our own.' The difficulty then is that this becomes a very focused set of experiences, limited to the extent of the company's own activities. Employees are effectively trained in 'silos' and the only way to gain different experience and expertise is to move around the industry – a tragic loss of investment to the original employer.
BVAA hit upon a new method.
The People
The pilot programme is a little over half way through and involves 11 individuals – all in the early stages of roles with responsibility – who have been nominated by their companies as having the interest, talent, business instinct and leadership qualities required.
We wanted to provide them with a wider feel and vision for what the industry does and how it interacts, to see and understand the variation in the industry. Also that every business has its own place, but it interacts itself with suppliers, common customers and common issues. The aim ultimately being to help give them a better understanding of the industry, to give them a rounder capability to manage and direct in the future, and of course encourage their retention in the industry, plus their strengthening of it, and for them to be advocates for the industry going forward.
The Programme
Comprises monthly sessions of one or two days' duration, spread over a period of about 10 months. Those with a delegate on it typically host one of the sessions – a 'host and be hosted' approach.
The elements of the programme can be best shown as covering four discrete areas:-
• Valve industry experiences
• Personal development courses
• Valve industry training
• Networking opportunities
• The first element comprises site visits to each of the hosts' facilities in turn. Each host delivers a day of experiences; this can be a particular specialism or activity of that site. 'Design,' 'machining,' 'marketing,' 'Lean manufacturing,' etc. Topics are arranged in such a way that there is a sensible progression through typical valve business processes. Visits can also include centres of excellence supporting the industry – something many of us only get to see later on in our careers.
• Personal development courses, delivered in partnership with Lattitude7, are a key part of the programme. They are a particularly welcome activity for the delegates, and often their first such training. 'Stage fright,' 'presentation skills', 'team work' etc. are typical topics. Where convenient these are coupled with a site visit.
• Valve industry training comes courtesy of the BVAA itself, and each candidate gets a 'free pass' to any of the wide variety of BVAA's courses for the duration of the programme. This is especially useful as courses can be taken to suit the delegate's / employer's needs and interests. There is a life-long discount thereafter for programme alumni. We also encourage delegates to identify other courses that they feel will add benefit.
• Networking opportunities abound for the delegates. Not only within the group, but also with the contacts they make during the other elements of the programme. Networks we anticipate they will maintain throughout their careers.
Participation in the programme does not in itself confer any particular promise re: future prospects. But is does provide a chance for delegates to develop their understanding of the industry, meet new and like-minded colleagues, develop leadership skills and to add to personal skills and knowledge.
At the end of each session a delegate takes on the role of Report writer for the day, and this is then circulated to all the delegates' CEOs. There is also an end-of– year report to the BVAA AGM. Trust and respect are important elements of the visits and confidentiality is assured by the signing of Non-Disclosure Agreements.
The Commitment
Those seeking to appoint delegate's will need to understand that there will be a commitment of C.20 days away from station for attendance and travel days, associated travel costs, and that there will be C.10 nights' accommodation which the company will need to cover.
BVAA makes no charge for the programme, but expects all dates to be attended. BVAA also hosts the networking dinners, pays for the personal development days and covers the BVAA training.
The Feedback
Is it worthwhile? Let's hear from the experts:-
"I would strongly recommend the BVAA Future Leaders Programme; the industrywide exposure gained in just 12 months through site visits is unprecedented. The programme offers learning and networking opportunities that I hadn't realised were available; the range of expertise within the cohort is an invaluable way to develop, alongside tailored personal development courses."
Elizabeth Waterman
"I've found the Future Leaders Programme to be an excellent platform from which I have been able to build on my overall industry knowledge. The topics covered in the programme so far have facilitated exposure into areas of the valve and actuation industry previously off limits. Working with likeminded individuals has also allowed me to develop a strong business network of peers, which will put myself and the other participants in a strong position for the many years ahead."
Dave GodfreySigning Up?
If you are a BVAA Member and would like to discuss participation, contact rob@bvaa.org.uk
Published in Valve User Magazine Issue 38