Crane ChemPharma & Energy Highlight Fugitive Emissions Focused Solutions
Krombach® KFO 9136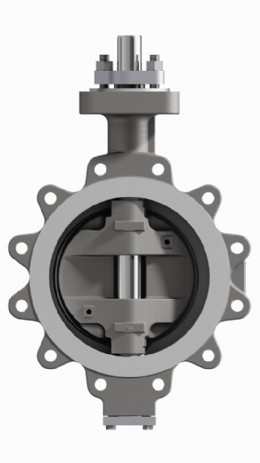 Crane ChemPharma & Energy, a Crane Co. business, participated in the 2017 Valve World Expo & Conference Asia, September 20-21. Highlighting its dedication to reducing fugitive emissions, Crane showcased several new innovations, including the Krombach® KFO 9136 Metal Seated Ball Valve, Crane®FKX 9000 Triple Offset Valve, and the new API-624 compliant line of Pacific® Cast Steel Valve gate globe and check valves.
"With each passing year, fugitive emissions becomes a greater concern for the industry, and it is through events like the Valve World Asia Conference & Expo that we can come together as a community to discuss and share solutions that have evolved over the years," said Pines Wang, Crane ChemPharma & Energy. "We are extremely proud of the product introductions we have brought to market, especially those with features that directly address fugitive emissions, and we applaud Valve World for their efforts."
Having presented various products from its comprehensive portfolio, Crane was also represented by Business Line Manager Chris Rosenboom during the Valve World Speakers Corner Series where he presented his white paper "Cavity-Free Metal Seated Ball Valves as a Solution for High Temperature and Scaling Issues in Coal Gasification". Crane also featured a live in-booth demo presented by recently acquired Westlock Controls of its Digital EPIC-2 intelligent valve position transmitter.
Products Displayed:
Krombach® KFO 9136 Metal Seated Ball Valve The new Krombach® KFO 9136 is an extreme temperature and wear-resistant metal seated ball valve capable for use in coal gasification, refining and power applications. Featuring a uni-directional single seat, the Krombach® KFO permits a tight shut-off, ensuring cavity-free performance. Its optimized energizing seat with low friction bearing design enables a permanent seat/ball contact under recurrent thermal cycling and offers a lower cost of ownership through the reduction in operating torque by over 20%. With a temperature range of -29°F to 500°F (and special temperature ranges up to 700°F and 1300°F upon request), the Krombach® KFO also features superior fugitive emissions control as a result of its robust stem seal design.
Crane®FKX 9000 Triple Offset Valve Designed for the harsh conditions of critical process applications, steam isolation and temperature extremes, the Crane®FKX 9000 offers an unparalleled fugitive emissions package and best-in-class inline sealing design. The Crane®FKX 9000 features an optimized seat angle, metal-to-metal sealing, innovative stem seal and shaft design, and torque seating, all of which work together to provide numerous cost, safety and performance benefits. With a zero-leak* shut off in high-temperature applications, hydrocarbon service and emergency shut down (ESD) service, it adheres to the industry's most stringent standards, delivering exceptional flow control and optimized Cv and low Delta P.
API-624 Compliant Pacific® CSV Gate, Globe & Check Valves Designed in accordance with the industry's latest standards, specifically API- 624, the new Pacific®CSV line of cast steel gate, globe and check valves provides the highest level of quality and performance in demanding applications. Each of the valves in the Pacific®CSV product line has undergone improvements to offer new features that enhance reliability and O&M. The gate valve's fully-guided wedge ensures smooth operation in both horizontal and vertical orientations, delivering improved resistance to sticking. The globe valve features a uniquely-designed line contact between disc and seat that enables lower seating torque and faster set up. The swing check valve's fastener is restrained by the bonnet to eliminate the risk of a displaced disc and prevent damage to downstream equipment.
In addition to these new product launches, Crane displayed its Xomox®FK-Soft-Seated Ball Valve, as well as products from it Duo- Chek®, Resistoflex® and WTA® brands.
To learn more about these products, visit Crane online. Crane ChemPharma & Energy Highlight Fugitive Emissions Focused Solutions
Tel: +44 (0) 1633 486 666
Email: news@cranechempharma.com
Web:
www.cranecpe.com
Published in Valve User Magazine Issue 43