MEET THE MEMBERS - Rotork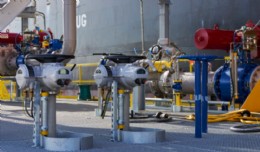 Rotork is a market-leading global provider of mission-critical flow control and instrumentation solutions for applications in the oil and gas, water and wastewater, power, chemical process and industrial markets. We help customers to improve efficiency, reduce emissions, minimise their environmental impact and assure safety. We solve our customer challenges from the initial enquiry through to product installation, long-term aftersales care and asset management.
Our unrivalled worldwide sales and service network provides a local Rotork contact point for customers in every industry: Oil & Gas:
Our products are designed for critical control applications where reliability is paramount, in applications ranging from upstream production, to pipelines, storage and distribution. Water & Power: Our products can operate in extreme conditions, helping to reduce emissions and improve water quality. Chemical, Process & Industrial (CPI): We help to optimise process efficiency, improve product quality and reduce waste, through automation and process control.
Tel: 0113 256 7922
Email: information@rotork.com
Web:
www.rotork.com
Published in Valve User Magazine Issue 53