Comment by BVAA CEO Rob Bartlett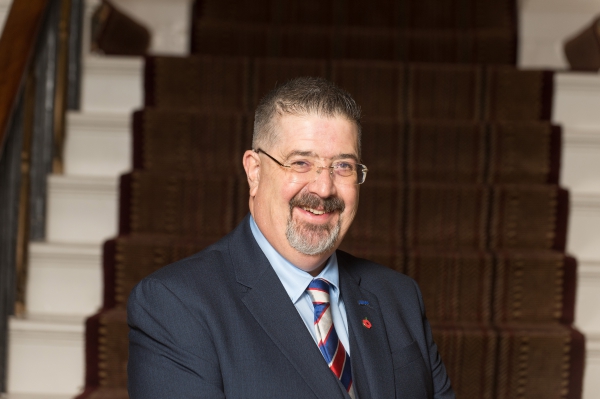 Trees that are slow to grow bear the best fruit
Like many people who are involved in the leadership of companies in our industry, I had my Covid jab this week.
I was one of the lucky ones – doubly so as no side-effects – but even so, I've naturally already started to wonder about that holiday I booked for August in France, and when BVAA might start making those wistful pencilled-in meetings and exhibitions into real, firmed-up bookings.
At the back of the Bartlett brain however, there's a tiny numskull* waving a flag earnestly and yelling 'Er, excuse me!' The thing is, he would point out, we're not there yet.
OK so I'm jabbed, and you might be too, but millions are not. Yet. And unless your organisation functions solely on the efforts of over-55s, and your suppliers and customers are in the same camp, as are theirs, there's going to be some restrictions and limitations for some time to come.
With the rest of Europe seemingly heading to yet another lockdown, there appears no point in Mrs Bartlett and I trooping down to Dover, if La Belle France decides we're not allowed in. Or we don't have their vaccine passport. Or perhaps we can enter, but there's no restaurants open when we get to our destination, or we can't go touring, etc.
Similarly there seems little point in making plans for exhibitions, if people are voting with their feet and staying away. Nor indeed to hold our own in-house exhibitions at major contractors – we might be chomping at the bit, but are they ready yet to welcome droves of outsiders? Many of them haven't returned to their offices themselves yet. Getting it wrong just means a lot of expense for no benefit.
At the same time, it doesn't mean we all sit back at home, until someone announces it's 'Go, Go. Go!'†
The truth is there is still a great deal to be done yet before true normality returns. And decisions about what we pursue, and what we postpone, are going to be a matter of making a judgement with the evidence to hand, the views of our partners, and what we think might happen in the time in between the decision and the event. Right now for example we are planning to attend Offshore Europe in September, if it runs.
I don't think any of us can be expected to get it 100% right, 100% of the time, but we will be reviewing the situation regularly to determine when firm bookings are likely to derive most benefit for our members.
*with due credit to DCThomson.
† That one's for Murray.