Comment by BVAA CEO Rob Bartlett
Oil & Gas – not dirty words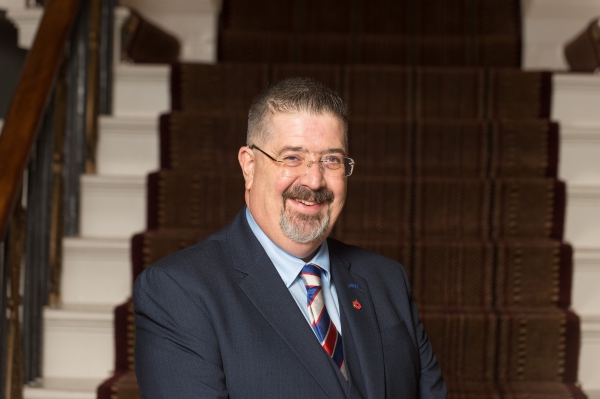 An organisation, that I have a great deal of respect for and who do a sterling job, recently decided to remove the two little words mentioned above from their organisation's title. Since their raison d'être was entirely focussed on supporting that industry, this seemed to me a step too far.
I drove to work this morning past our local filling station which, like many others, was completely devoid of a vital oil-based derivative.
Last week the nation got a massive shock because gas prices were going up by £400 pa. And may yet rise more.
Oil and gas are not dirty words. Both are essential to modern life. They are regrettably not without their substantial downsides, but they are what we've got right now, and judging by the chaos this week, will be until viable, full-scale 'alternative' energy sources are sufficiently developed. And there's the rub, 'sufficiently developed'.
I already operate a hybrid car, but it only holds a charge sufficient for half my commute. And I certainly couldn't entertain the thought of visiting far-off members until the infrastructure is in place to make full electric a practicable choice.
As to heating my home, like many out there, I live in a modern development where they could theoretically have put in the infrastructure to facilitate heat pumps or hydrogen-ready boilers. But they didn't, and that means both – and I add in solar here – require a massive investment from me personally to put them in place. Add that repayment back to an escalated energy bill and, one, or the other, becomes unaffordable. Furthermore, it's utterly beyond people like my kids living as they do on 'modern' minimalist salaries (another issue we need to sort out).
It's not enough for a Government to set in place a desired outcome, and do virtually nothing about putting the wherewithal in place to bring it about. Sitting back smugly with fingers in your ears chanting 'market forces' isn't going to bring about substantive change. Nor is green-washing your name.
Also, some people in positions of responsibility really do need educating. Recently a nameless functionary from a body involved in hydrogen dismissed my organisation's genuine interest in assisting in its wider adoption, on the grounds that we 'failed to support [their] aims and goals'.
Well firstly they'd not asked if we did, so to my mind that's a prejudiced response. And secondly, they're clearly not an engineer, as they'd have realised that without the mass-upscaling of viable, hydrogen-compatible valves, they're up the creek! Hydrogen is savage on seals and materials of construction; causes embrittlement, the temperatures are astonishing and there's too few viable valve solution providers around to facilitate the necessary upscaling.
The irony of all this, is that many of the companies with the will, strategies and importantly – the monies - to green up the energy sector, are precisely those that are lambasted for being currently in oil and gas. It's called 'energy transition' for a reason, you can't just throw a switch from one to the other.