BVAA Team Training Day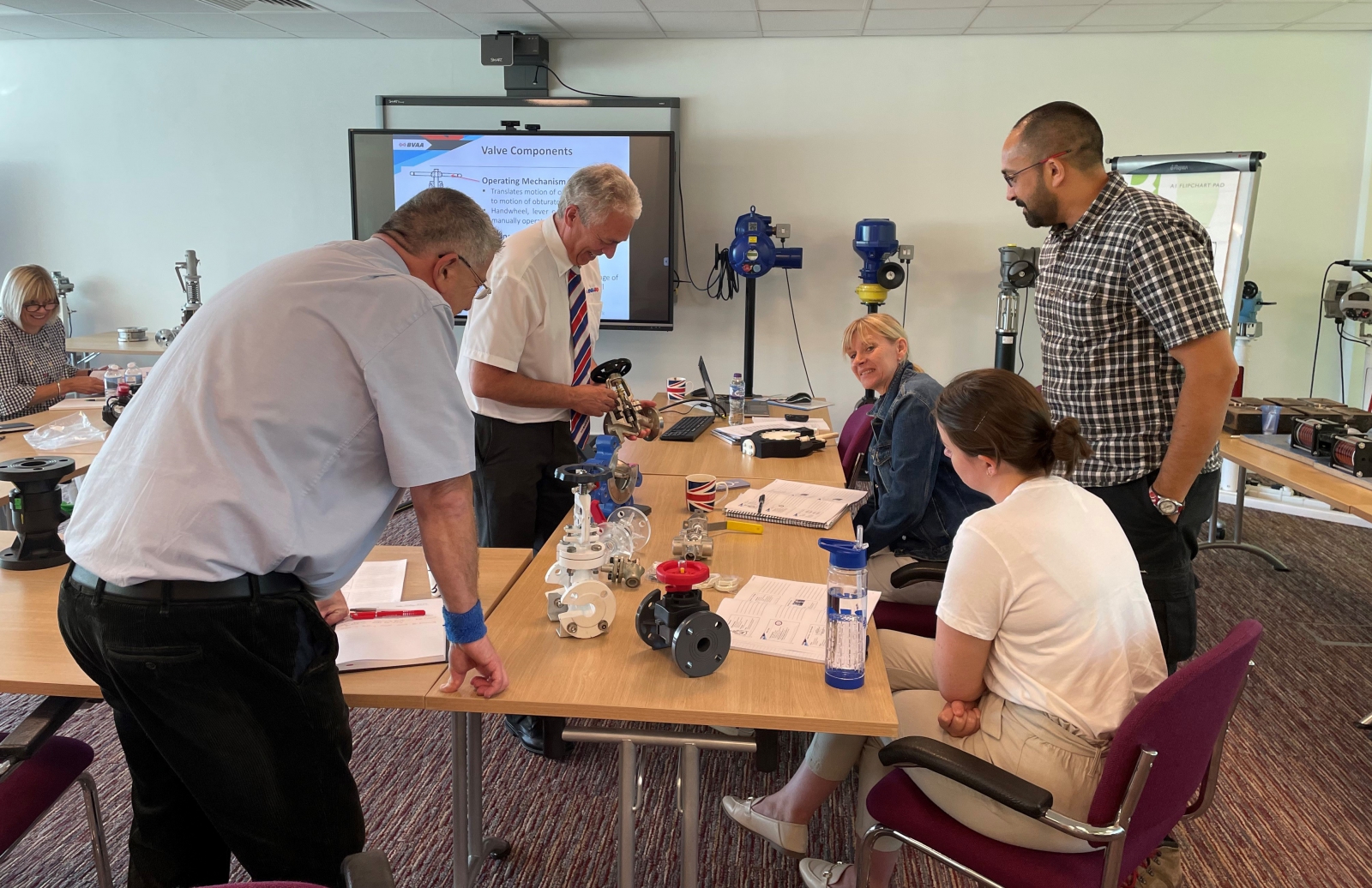 The BVAA are strong advocates of investing in staff, life-long learning and continuous professional development. Which is why, when the opportunity arises, we ensure our own team's knowledge is increased and updated.
Like most organisations, we have a wide range of experience and knowledge. Ranging from our own CEO's 40+ years' industry experience to our newest team member, Neil Broadhurst, with relatively no industry knowledge (but a passion for training!). The question is how do we train all of our staff effectively?
The solution was a day's training with our Technical Consultant and Chief Trainer, Peter Dix, here at our Banbury HQ training facility.
Peter was able to use the 'Introduction to Valves' course material to structure the training, but expertly tailored it for our requirements, allowing time for questions and discussion. Peter continues to improve these class-leading training materials, most notably with the inclusion of animations to illustrate complex processes.
One of the main advantages of our Training Facility is that over the years, BVAA members have generously donated a huge number of products, from seals and materials to valves, actuators and testing equipment. The breadth of items gives delegates a unique opportunity to have hands-on experience – reinforcing their learning experience.
At the end of an enjoyable training session, our newest team member, Neil Broadhurst, Training Manager, commented "This was an extremely useful course, packed full of content. Peter's knowledge is outstanding and the quality of the course materials excellent! I definitely have a much better appreciation of the valve industry and its terminology, and am excited to work with members on their own training requirements."
Visit our website for a full list of training courses.
Published: 26th July 2022