James Walker's Solution for Sealing Molten Salt Media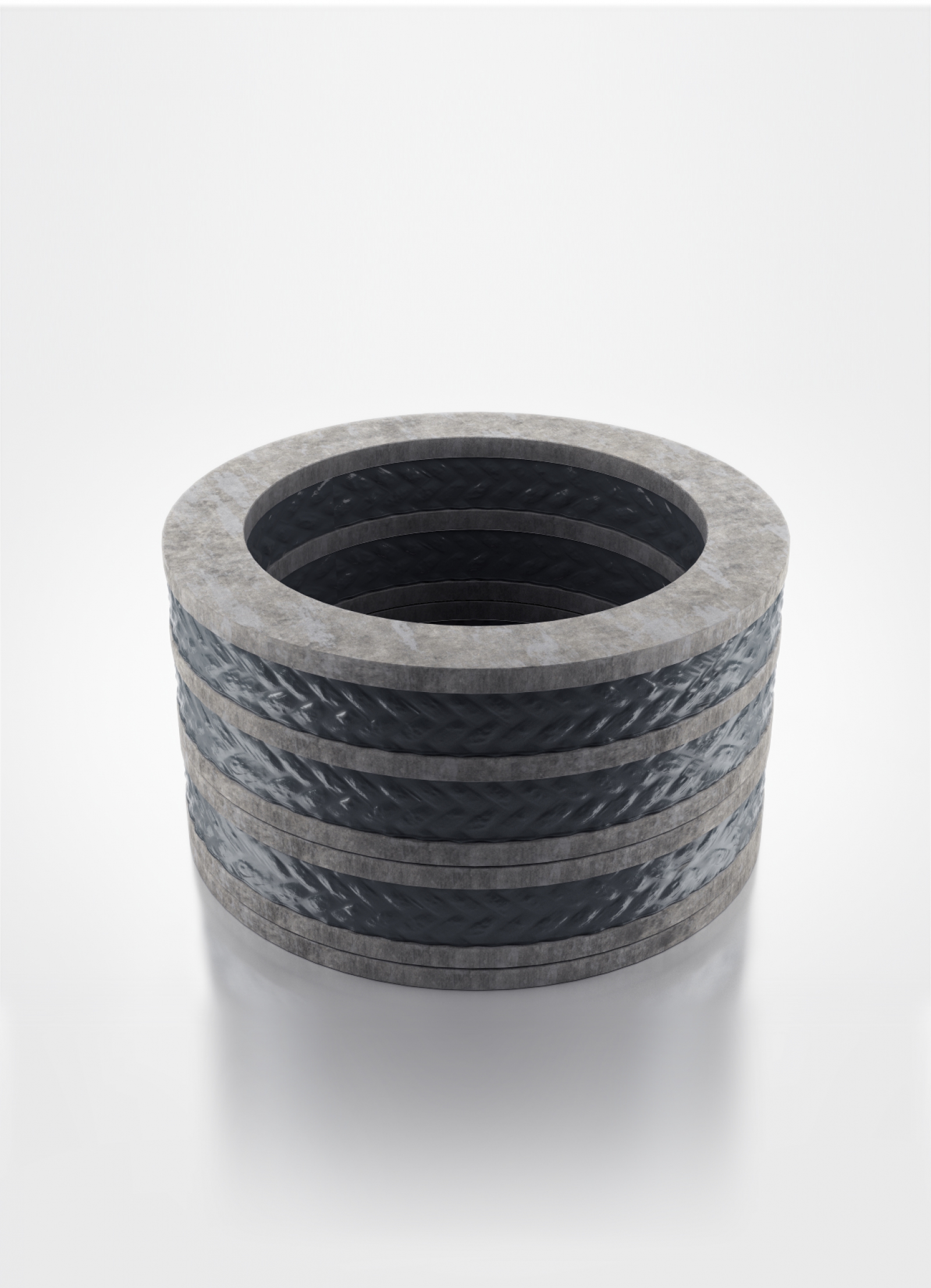 Ultra-high temperatures combined with thermal cycling conditions of chemically aggressive, corrosive and abrasive media such as molten salts, provide some of the most challenging conditions for valves, process equipment and the products used to seal such applications.
The use of molten salt media is increasing rapidly, with the technology being driven by a number of developments within clean energy and industrial processes. Concentrated solar power (CSP), Advanced Nuclear (SSR) and chemical processes such as Melamine production and hydrogen separation all depend on molten salts to store and transfer thermal energy.
However, using molten salts presents specific challenges, such as crystallization of salt during normal operating conditions at temperatures below 221°C (430°F). This can damage equipment and result in process downtime. Another sealing challenge when processing high temperature molten salt can be thermal cycles, conditions that cause high contraction and expansion of valve components combined with the relaxation of sealing solutions, which in turn lead to leakages.
The ability to effectively seal these salts, particularly with respect to service life, health & safety and minimised down time, is a significant factor that contributes to overall process efficiency.
Working with a number of valve manufacturers and end users of molten salt media, James Walker has developed and tested a unique high performance packing ring set suitable for critical valves handling ultra-high temperatures as well as chemically aggressive and corrosive media such as molten salt.
This field tested and 3rd party validated concept has demonstrated significantly extended valve service life as well as minimal leakage and will improve overall operational efficiency as well as health and safety in plants using molten salt technology.
Supagraf HT is a premium grade unique combination set construction comprising intermediate spacers and end rings of high temperature mechanically stable special mica-based material supported by high purity graphite-based intermediate packing rings.
The graphite rings are manufactured in high performance packing braided from high purity 98% exfoliated dry graphite yarn with a passive corrosion and oxidation inhibitor as well as being reinforced with fine Inconel wire. This material is free from all other additives or dispersions in order to maximise temperature and corrosion resistance capabilities. The oxidation inhibitor contributes to exceptionally low product weight loss in elevated temperature, leading to extended service life with minimal maintenance required.
The mica-based, precision cut spacers are made of state-of-the-art material designed for electro-mechanical and thermo-mechanical applications with excellent resistance to heat and open flame up to 1000°C (1832°F). It possesses excellent electrical insulation and high resistance to pressure as well as being impervious to most chemicals such as molten salt. In addition, having robust construction, it does not absorb liquid media that leads to material disintegration (like other mica-based products) and has very good mechanical properties resisting any damage coming from molten salt particularly when crystalizing.
Product testing has included field trials in a molten salt heat transfer application for a CSP plant where one of the main benefits gained by the end user was the ability to remove the expensive and problematic bellow sealing arrangement that had previously been used for globe valve stem sealing in molten salt applications. Supagraf HT proved a more effective solution and was easy to install, remove and replace, helping to reduce maintenance times and put the plant back into production more quickly.
This innovative stem sealing set is suitable for both rotary as well as rising-stem valve applications from pressure Class 150 up to Class 600.
For further information, contact James Walker on:
| | |
| --- | --- |
| Tel No: | 01270 536000 |
| Email: | sales@jameswalker.biz |
| Website: | |
Published: 3rd November 2022