BVAA Business Development Event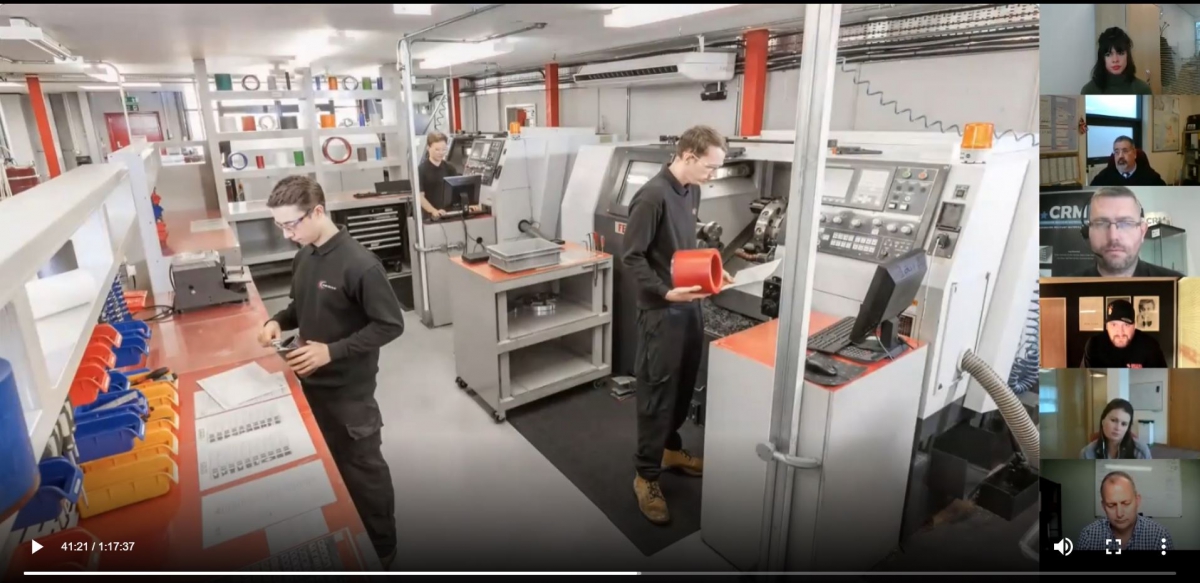 This week we had an excellent Business Development Event hosted by the BVAA BD Chairman Matt King (SAFi Valves) and BVAA BD Vice Chairman (Corrosion Resistant Materials) Adam Bradley.
This included an inspirational talk by Guest Speaker Paul Kinkaid on Leadership. Paul is a former Army Commando and Lieutenant Colonel, Paul has a led elite teams in some of the most challenging environments imaginable.
He left his 20-year career with the forces, as the British Army's Head of Training Development, to share his expertise and experiences with business and leadership. His talk was exceptionally motivating and moving.
You can find out more about Paul via his website:
Leadership Training, Coaching and Workshops | Selfless Leadership
We also had an excellent virtual tour at DMR-Seals Ltd. The video took a tour around their Sheffield based headquarters and the various stages of manufacturing their wide range of high-performance seals. DMR was established in 2003, but the team has over 200 years' collective experience, with many of our senior staff members having worked in the sealing industry for over 25 years.
DMR Seals Ltd is a UK manufacturer of engineered sealing solutions, offering a wide range of products including high performance O-Rings, Spring Energised Seals, Guide Rings, Rotary Shaft Seals, Wiper Seals, Rod Seals, Piston Seals, Back-up Rings, PTFE Seals and other high-performance seal parts. View more on their website:
UK Manufacturer of Engineered Sealing Solutions | DMR Seals
DMR-Seals also kindly donated an Apple iPAD for one lucky attendee. They will be announcing the winner tomorrow on their social media channels so be sure to follow them to see who wins!
DMR Seals: Overview | LinkedIn
DMR Seals (@DMRSeals) / Twitter
The whole event was finished off with the final thought by BVAA CEO Rob Bartlett who continued on the theme of leadership sharing his experiences and anecdotes on the topic.
Members can view the full video via the member only section of the BVAA website:
https://www.bvaa.org.uk/images/business-development-events/bv event 5.mp4
Published: 1st July 2021