Future Leaders Programme
The Benefits of Personal Development Courses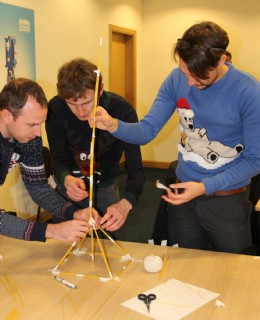 Group Excercise FLP cohort 2
Factory Tour FLP cohort 3
As part of the Future Leaders Programme the BVAA provides a variety of Personal Development days which offer to strengthen the skillset of the individuals on the course.
The benefits to an organization to invest this time in staff development can be substantial and can have long term effects on the company has a whole.
Devoting this time on personal development can, in the first instance, equate to an increase in productivity in the workplace.
By investing in personal development, you are investing in staff which as a result makes workers feel more valued and in turn more motivated to achieve more.
This has been capitalised on and increased in our Future Leaders Programme following a succession of positive feedback from our first cohort.
BVAA provides the group with a series of Personal Development courses to help round the individuals and strengthen existing skillsets.
Typical activities to improve personal development can be vast and can encompass anything from small team building exercises, public speaking initiatives and bespoke courses. Theoretically personal development can include anything from evolving an existing talent or helping to fulfil a personal aspiration, through to learning a new skill.
It is the process of self-improvement which helps develop a sense of self and confidence to achieve goals and aspirations which is vital to ensure the wellbeing and productivity of workers and consequently the development of a company.
Published: 9th November 2018