Massive thank you to Emerson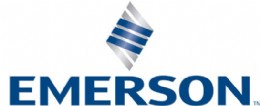 We were bestowed with another fantastic donation from Emerson at our recent desktop exhibition at Fluor.
They donated their new TopWorx™ HART 7. This item allows the user to gain access to critical operational data as well as diagnostic information for an automated on/off valve package. The HART 7 incorporates intelligent features and a robust 4-20mA signal.
HART communication has a number of fantastic benefits which include:-
• Avoid unplanned shutdown
• Improve plant reliability
• Lower maintenance cost
• Diagnose potential device problems
• Simple, reliable, and easy to use
It is fantastic to be able to display and showcase our members products at our training facility, especially when new pieces have been designed and launched.
We house and showcase these donations with immense pride.
Published in Valve User Magazine Issue 51