KDV Ltd & AMB Ltd: BVAA Plaque Proudly in Place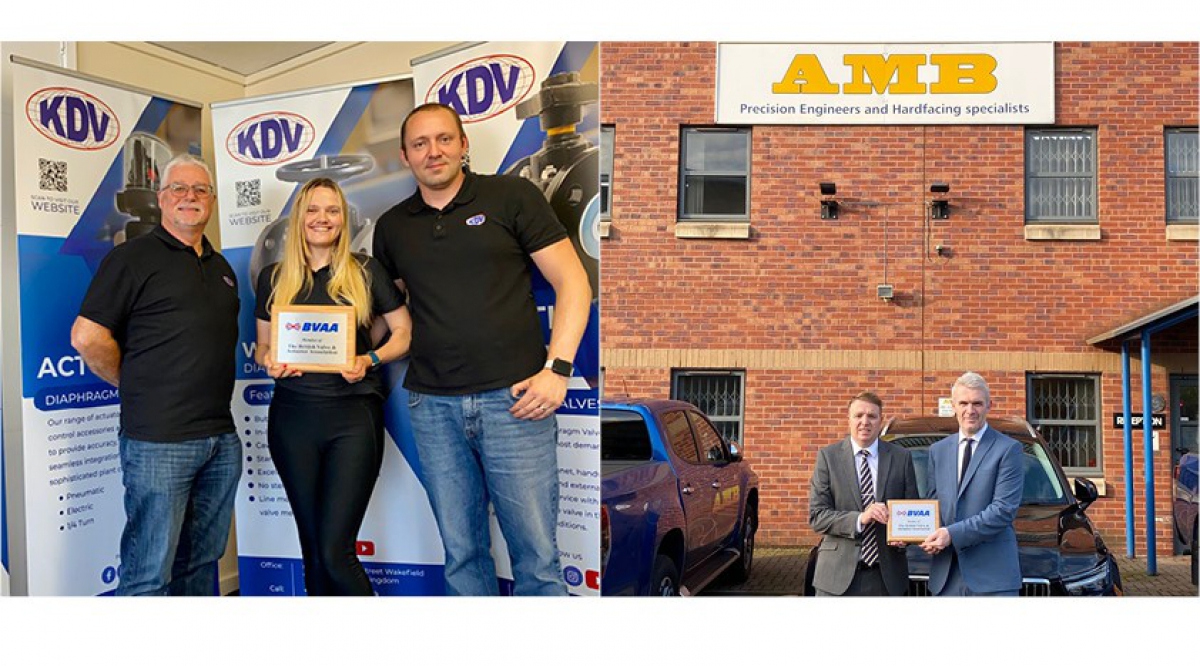 In issue 65 of Valve User e-magazine we were exceptionally pleased to announce two new members to the association which included AMB Ltd, the Sheffield-based hard-facing specialists who offer a range of additional services of relevance to the valve industry and KDV Flow Ltd of Wakefield, particularly known for their diaphragm valves, but who also specialise in various ranges of lined valve products.
They both have received our coveted BVAA Member plaques. Welcome aboard!
You can see more about each company via their website:
AMB Ltd: https://www.ambco.co.uk/
KDV Flow: https://kdvflow.co.uk/